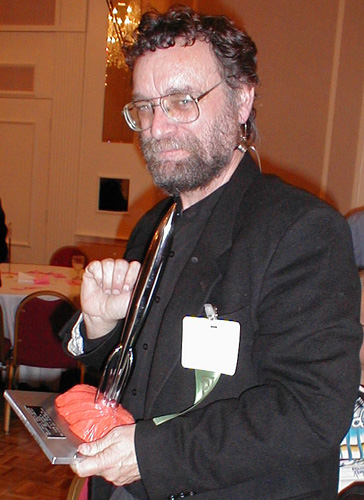 Normally, Hugos are given out at the convention where they are awarded. In some cases, particularly for Hugos awarded at non-North American Worldcons, this can mean that a winner has sent someone else to pick the Hugo up.
So, at the 1999 Worldcon in Australia, Michael Swanwick's short story "The Very Pulse of the Machine" won the Hugo. Michael, who lived half a world away in Philadelphia, did not get to Australia so he sent along a representative to pick it up. However, someone noticed that Michael's name had been misspelled on the Hugo, so the award stayed in Australia to be repaired.
About six months later, at the following Boskone where Michael was GoH, he received his Hugo, after the banquet, with the inscription correctly spelled.