1/3/07: Leslie drove our 1997 Ford Contour to work each morning. On that morning, she decided to make a left-hand turn to get some coffee.
Unfortunately, someone else decided to run the red light at that intersection and smashed their car into our car.
She was taken by ambulance along with a passenger in the other car to the hospital. Leslie was kept on a back board for nearly two hours, which was disconcerting when I got to the hospital. Leslie wound up with a chipped bone in her wrist and lots of bumps and bruises.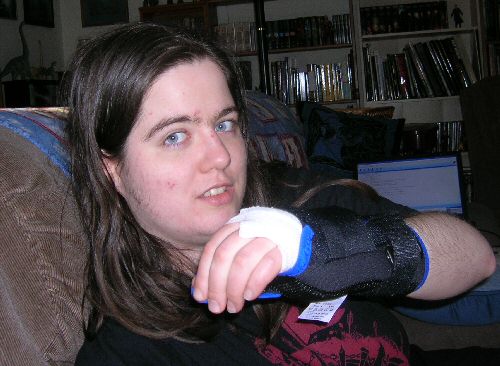 The car, however, was not so lucky. The front end was completely smashed in and the windshield was cracked. I don't know if the insurance company will call the car a total loss, but I know I do.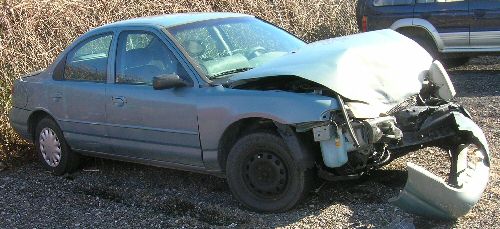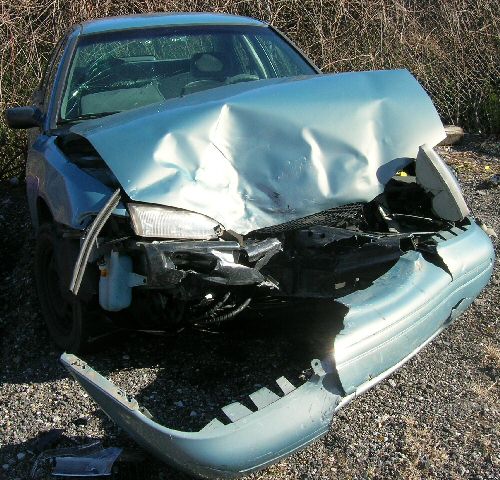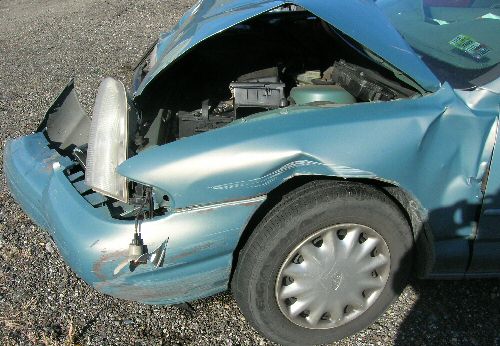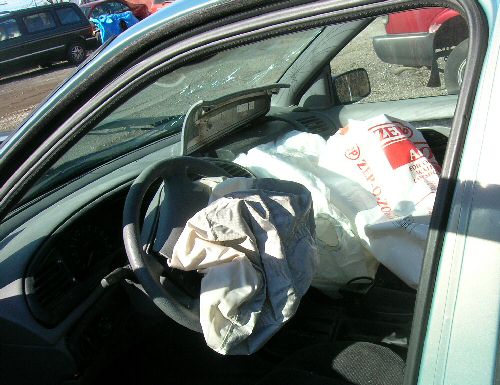 1/4/07: The insurance company agreed, the car was totaled. We've been car shopping (and Leslie will help pay for it) and will either go with a Civic (we love our Honda Accord) or a Corolla (Toyotas have been our second-place car almost chronically, and it looks like that may happen yet again this time).
1/6/07: We did go with the 2007 Honda Civic LX; bought it and picked it up from Moon Honda today.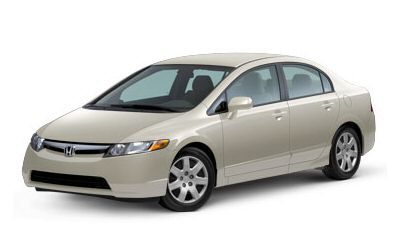 3/26/07: So far, so good - the new car has lasted the winter!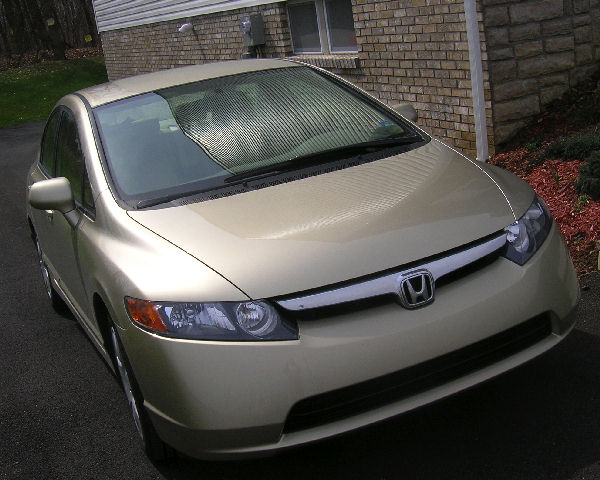 5/25/12: After many years of owning various cars and never having accidents that damaged our car (I had two minor accidents in the early '80s that didn't cause more than $1.25 damage to our car), Jim was crashed into on the Parkway West in early May. Luckily, it was a rear-end, low speed crash that didn't injure either driver. Initially, we didn't think the damage to our 2011 Vokswagen Jetta wagon wasn't all that bad, but after Jim drove it home, we realized the bumper was completely cracked and there was also damage to the side. After dealing with our insurer, we went to Wright Collision Center, got an estimate and got it repaired. They even threw in a loaner car (which we appreciated since we hadn't included that as part of our insurance). I picked up the car today and the bumper looks perfect.