Interaction 05 Activities: Alan Lee Signing and TORNsibs
The Future of Fantasy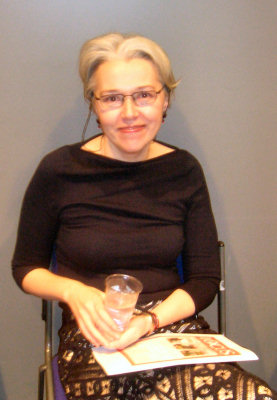 Who is this mild-mannered woman? Is she a TORNsib in disguise? No, I don't think so. This is a woman whose name you may have heard, but whom you may not recognize (yet, anyway). This is Susanna Clarke, who wrote the phenomenal fantasy book Jonathan Strange and Mr. Norrell. She went on to win the Hugo for Best Novel that night.
© 2005 Photo by Laurie D. T. Mann