ConJosé Photographs:
Pre-Hugo Reception - Father John Blaker (Events Division Manager) and Rev. Randy Smith (Hugo Area Manager)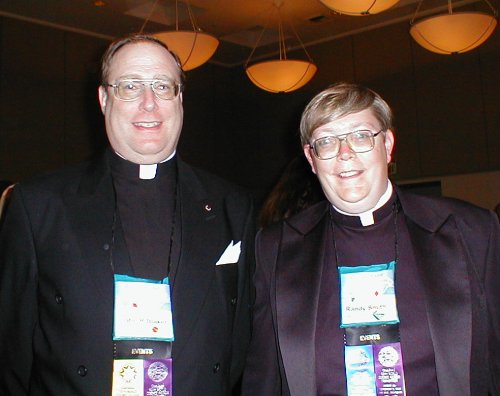 No, they are not in costume - just in "formal uniform." John is a Catholic priest, and Randy is a Methodist minister. We also had a "voice of God" in the Events division.
© 2002 Photo by Laurie D. T. Mann