ConJosé (Worldcon 2002) Photographs:
Gay Ellen Dennett and Friends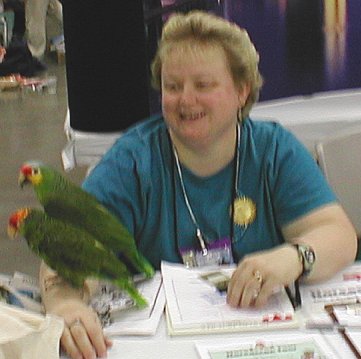 Last year, Jim and I co-ran Program for the Millennium Philcon. This year, we served as Program Ops staff, with Jim providing lots of database help. But I didn't work constantly in Program Ops, I also helped out in other places, like the Boston in 2004 table. And you never know who's going to drop in there...
© 2002 Photo by Laurie D. T. Mann