Noreascon IV - Boston 2004 Worldcon
Chris and Kate Cooper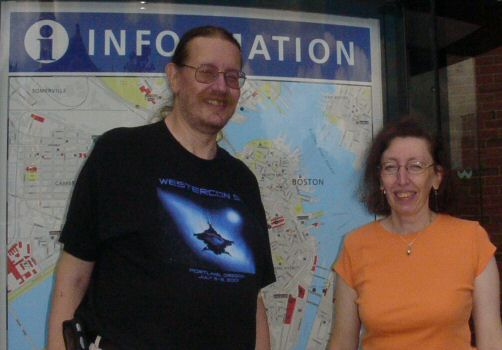 On Monday, on my way to Fanuiel Market to meet my folks for lunch, I ran into UK fen Chris and Kate Cooper. So, we took the T further into town together.
I then met up with my family, where we had a nice lunch at Durgin Park and took a harbor cruise.
While Jim was busy with the office most of Monday, I did manage to convince him that he, too, deserved at least one decent meal out during the week. So we met up with the DC folks again (less John and Peggy Rae) and went to Brasserie Jo (the French place in the Colonnade).
© 2004 Photo by Laurie D. T. Mann