Torcon 2003:
Toastmaster Spider Robinson Serenades the Audience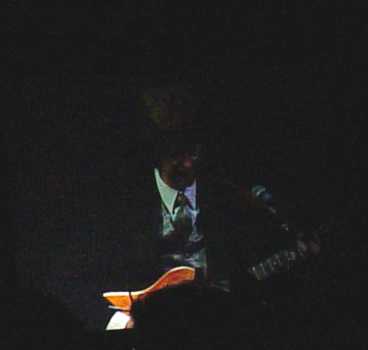 While many of us shook our heads in "awe and wonder" at some of the decisions the Torcon committee made, they made an excellent choice in their guests. Spider Robinson set exactly the right tone as Toastmaster, and opened his gig with "Fifty Ways to Win a Hugo."
Spider looks very large in this photo due to another excellent decision by the folks that ran the Hugo Ceremony. They had a really large screen up in front, so you could see everything going on onstage even if you were in the back of the hall, as Sheila and I were.
© 2003 Photo by Laurie D. T. Mann