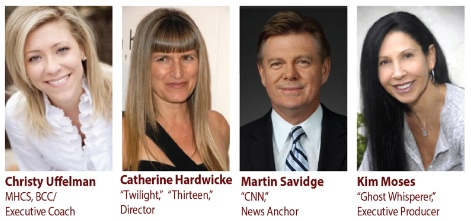 Women in Film and Television International Summit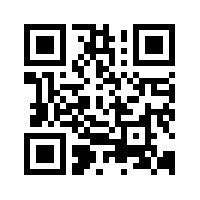 Scan this code from your smart phone, then select and bookmark this link to the Mobile Summit Guide -- up-to-date schedule, participants and maps.
Registration opens, 2nd floor rotunda of the Westin, on Thursday, May 15th at noon.
3 Days * * 40 Speakers * * 30 Panel Discussions * * 2 Screenings * * Opal Awards Reception
Our speakers will include:
Catherine Hardwicke, director of Twilight and Thirteen
Kim Moses, executive producer of Ghost Whisperer
Gigi Durham, author of The Lolita Effect
Rosemary M. Tarquinio, vice president of current programming, CBS
Steve Hoover & Danny Yourd, producers of Blood Brother, winner of both the Sundance 2013 Grand Jury Prize & Audience Award
Maryann McBride & Marco Cordova, from Entertainment Partners
Martin Savidge, award-winning CNN anchor & correspondent
Tom Savini, actor/SFX wizard/stuntman/director
Kimberly Skyrme, casting director
Christy Uffelman, leadership development coach
Ayana Ledford, executive director - Program for Research and Outreach on Gender Equality at Carnegie Mellon University
Peter Hamilton, from documentarytelevision.com
Steve Cuden, asst. professor of screenwriting at Point Park University, creator and co-writer of Jekyll & Hyde
Panel topics will include:
Plenary Breakfast: Creating Magic at the Intersection of Television and Digital Media
Keynote Lunch: Leadership - Forget the Glass Ceiling: Now We Have to Navigate the Labyrinth?
Women in the Director's Chair
Understanding Profit Participation in the Motion Picture Industry
Creative Disruption/Traditional Distribution
Documentary and Unscripted Networks
War Reporting
Observing a Casting Session in Action
Gideon's Army Screening
Check out our Vimeo teasers!
Women in Film and Television International Summit 2014 - PITTSBURGH from Alex Knell on Vimeo.
Welcome To Pittsburgh WIFT Summit Promotional Ad from Ashley Clementson on Vimeo.
WIFTI Summit Promotional Video from Michelle Padavano on Vimeo.
Women In Film and Media Pittsburgh will host the 2014 International Summit bringing together women and men from over 40 chapters worldwide for a film summit to educate, engage and inform the attendees through events and panel discussions. Additionally, WIFM Pittsburgh's Opal Awards Reception will take place during the Saturday evening of the Summit.
Registration opens, 2nd floor rotunda of the Westin, on Thursday, May 15th at noon.
The Pittsburgh chapter of Women in Film & Media presents its Opal Awards to women who have contributed to the artistic and economic development of Pittsburgh's motion picture industry and the community through their work and service, or have succeeded in bringing film productions to Pittsburgh. Women in television are honored with the Patti Burns Award for Excellence.
Past honorees include actress Barbara Feldman; actress/singer Shirley Jones; producer/director Suzanne DeLaurentis; producer Kim Moses and CEO of HubTV Margeret Loesch.
The Opal Awards will be awarded Saturday evening to Catherine Hardwicke, Deborah L. Acklin, Eleanor Schano and Dawn Keezer. A dessert reception kicks off the evening at 7pm, and the awards ceremony begins at 8pm. There is a separate fee to attend the Opal Awards Reception. Buy a ticket to the Opal Awards.
Summit Registration Rates
Women in Film Chapter Members: $275.00 Three-Day Pass, $99.00 One-Day Pass
Non-Members: $325.00 Three-Day Pass, $125.00 One-Day Pass
Students: $275.00 Three-Day Pass, $99.00 One-Day Pass (current student ID required)
Opal Awards Reception with Summit pass - $40.00 Opal Awards Reception without Summit pass - $55.00
These rates include all panels and some meals (breakfast on Friday and lunch on Sunday).
Members of the public can buy admissions to the entire summit or to any of the following items at the door:
Gideon's Army Screening, Friday, 5:30, Point Park University, 414 Wood St., GRW Theater. $10 for reception, screening and Q&A. Speakers include Kalpana Biswas, Anna Ahronheim, Bret Grote, Jasmine Gonzales Rose
War Reporting, Saturday, 1:30, Westin, Westmoreland Ballroom (2nd floor). $25 for this panel: Documentary filmmaking and broadcasting in war zones is an extremely dangerous mission and requires special skills, information and education. The expansion of women filming women who are disadvantaged, suffering in war zones or who are victims in war-torn countries is on the increase. Speakers include Martin Savidge, Kalpana Biswas, JulieHera DeStefano, Lynn Johnson.
Opal Awards Dessert Reception, Saturday, 7:00pm, Westin, Westmoreland Ballroom (2nd floor). $55 for this event (or $40 if you've bought any kind of Summit admission): The Opal Awards will be held to honor local women for their work in the film and television industry. The evening will also present three scholarships to local women enrolled in colleges and universities with over $4,000 in funds for their education in a film or television curriculum. The Women In Film and Television International Board of Directors will present an award to a deserving woman in the film or television industry. Along with the dessert reception, there will be a cash bar. Honorees include Deborah L. Acklin, Catherine Hardwicke, Dawn Keezer, Eleanor Schano. The event will be MCed by Carol Lee Espy. Desserts, cheese, fruit and a cash bar.
You can buy admissions for War Reporting, the Opal Awards Reception or for the entire summit in the 2nd floor Rotunda of the Westin Convention Center, Pittsburgh beginning at noon today. You can buy admissions for the Gideon's Army screening at the GRW Theater at Point Park University beginning at 5pm on Friday.
Pittsburgh is a vital city at the junction of the East and the Midwest. On the fence about coming to Pittsburgh? Read our Why Visit Pittsburgh for many reasons come here beyond attending the summit. And the Huffington Post gives you even more reasons to visit the 'burgh.
Our convention hotel, the Westin Convention Center Pittsburgh is in downtown, near the Cultural District, in an area with many interesting restaurants.
While most events are at the Westin, a Friday evening screening and a Saturday morning Steeltown event will be a few blocks away at Point Park University. It's about a 12 minute walk between the two sites. One of the options for lunch on Saturday is a hot dog truck that will be in a parking lot at 11th and Waterfront, about a 5 minute walk from the Westin.
The Westin is within two blocks of the Amtrak train station, the Greyhound bus station and the Megabus drop off (at the Convention Center). You can get to town from the airport by taxi, SuperShuttle, or the 28X bus.
Our Hotel, the Westin Convention Center Pittsburgh
1000 Penn Avenue, Pittsburgh, PA. 15219

The Westin is a large, comfortable hotel with many rooms offering views of the Allegheny River. Conveniently located across from the David Lawence Convention Center, you'll find dozens of interesting restaurants and galleries nearby.
Our room block is now closed; call the hotel directly at (412) 281-3700 to see if rooms may be available.
Hotel Parking: $24 per night (valet in/out) or $20 per night (self-park).
There's 24-hour parking at nearby garages, including the 9th St. Garage. You can check ParkingPgh for more information about Pittsburgh parking garages.
Our functions will take place on the second floor, mostly in the Westmoreland, Cambria and Butler rooms.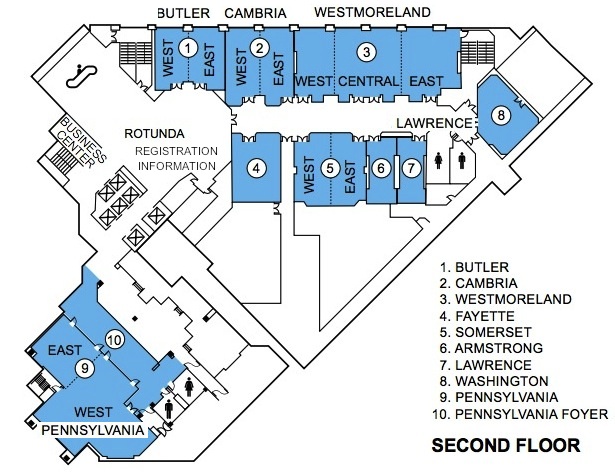 Many thanks to our sponsors!
Other companies/groups that have helped this summit include:
Grenadine Event Planning Software provided our conference scheduling software.
Chipotle, Starbucks and All India Authentic Cuisine donationed food to the Friday Night Screening.
Modcloth and Penn Brewery made raffle donations.
The stylesheet for the Summit Mobile Guide is a mash-up of the Konopas style sheet and a HTML5 UP style sheet.
Have any Summit or Pittsburgh questions? Drop us a line!