ConJosé (Worldcon 2002) Photographs:
Monday - Judy Bemis' New Look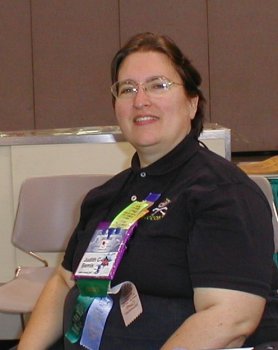 ConJosé supported at least two charities by sponsoring a blood drive and "locks of love." The locks of love charity donates human hair to be made into wigs for cancer patients. A number of fans had their hair cut at the locks of love booth, including Judy Bemis.
© 2002 Photo by Laurie D. T. Mann