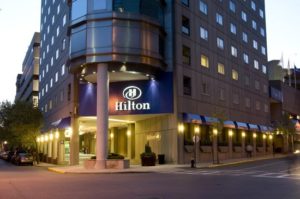 Reservations
Back Bay Hilton
40 Dalton Street
Boston, MA, US, 02115
Our block closed on November 16, 2017. For historical information the rates were:
$149 single/double
$169 triple
$189 quad
You might be able to get a deal through hotels.com. Cheapest rates nearby for early December are $204 a night across the street at the Sheraton.
Hotel Information
Our hotel is in the heart of the Back Bay. In 1989, Boxboro Fandom threw legendary parties there during Noreascon Three. For more information, see the hotel's website.
ADA-compliant, restaurant/bar, indoor pool, fitness center, parking is $43. For more accessibility amenities please go to Back Bay Hilton's Amenities and Services page and scroll to the bottom.
Our function space is on the second floor.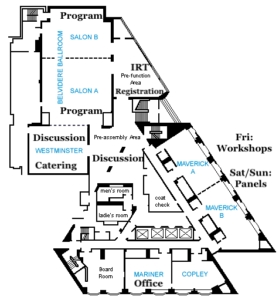 It's a subway ride from Logan Airport, South Station or North Station, short walk from Amtrak's Back Bay Station. Logan Express from the Logan will drop you off at the Hynes Convention Center about 2.5 blocks from the Hilton. See the Travel page for detailed information