ConJosé (Worldcon 2002) Photographs:
Monday Afternoon - Janis Ian Learns Fannish History from the Masters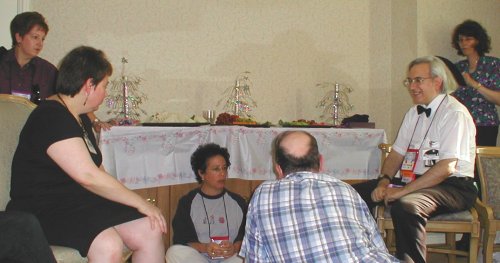 Janis Ian stopped by. This was her second Worldcon, and she started asking questions about fan history. So Richard Lynch (plaid shirt) and Ben Yalow (white shirt) did most of the talking. Eve Ackerman and Ruth Sachter are on the left, and Janice Gelb is on the right.
© 2002 Photo by Laurie D. T. Mann