The Official Home Page of
Science Fiction Writer William Tenn
Comments to Laurie Mann
Phil Klass, who usually wrote as William Tenn, was a teacher, satirist and essayist,
who lived from May 9, 1920 - February 7, 2010.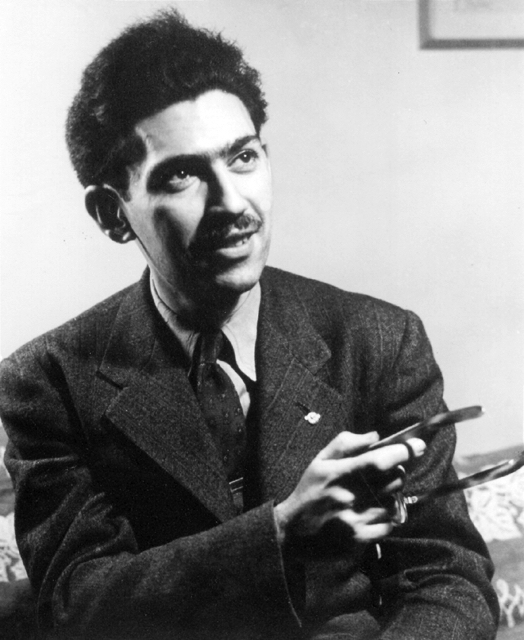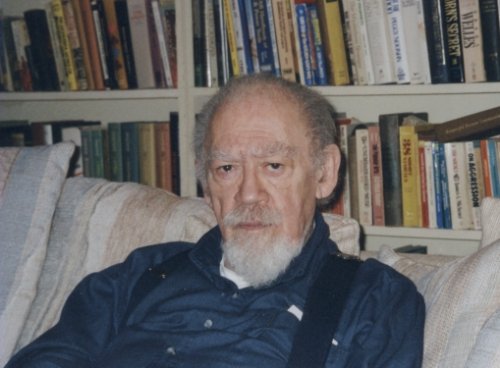 William Tenn, self-portraits by Phil Klass, 1964 and 2002
About Phil

Obituaries in the Press

If you post anything on Phil, please send me a link (or a copy of your remembrance) and I'll post it here.

There was a "Remembering William Tenn" panel at Boskone 47 with David Hartwell, Jim & Laurie Mann.

On the Origin of the Pseudonym William Tenn

From the Solstein Interview in Dancing Naked, the Unexpurgated William Tenn:

I found that I could write while commuting: I would write in the two-and-a-quarter, two-and-a-half hours each way. I began writing, and when I got home I would try to type it up. I would type it up on Sundays-in those days you worked Saturdays. And I wrote a tremendous number of things. I wrote anything I could think of that might pay off: I wrote science-fiction stories; I wrote Western stories; I wrote love stories; I wrote investigative articles. And I sent them off. I sent off each piece under a different pen name. When I'm asked frequently these days, when I lecture, why I write under a pen name, why I use the pen name "William Tenn," I ask the people who ask me the question, "Do you want the short answer, which only takes a few minutes and is a lie, or do you want the long answer that takes about an hour, and I brush new tears at the end?" The reason is, I don't know why I use a pen name. Fact: I began using a pen name, and I used a different pen name for every story I sent out. I knew that "Twain" had been a pen name; I knew that "O. Henry" had been a pen name. I took for granted that most writers used pen names. So for everything I wrote, I used a different pen name, and one day I wrote a science-fiction story called "Alexander the Bait," and I used a pen name "William Tenn," which is part of the reason, the way I selected pen names: "William" like "Philip," a two-syllable name, with accent on the first syllable; "Tenn"-I wanted a memorable name, and I wanted it to end in two consonants like my own name, "Klass," which ends in two s's, and "Tenn" struck me as being a memorable name. I made up names like that when I sent out stories, but for my first science-fiction story I used the pen name "William Tenn," and that particular story was my first published science-fiction story. Of course I sent it out, I didn't know it would be published.

---

William Tenn was the pen name of Philip Klass. He wrote dozens of short stories, many essays, and had three collections in print from NESFA Press. He also taught English at Penn State for many years.

He was a guest of honor for the 2004 Worldcon.

His collection of essays, Dancing Naked, was a Hugo nominee for Best Non-fiction Work in 2005.

Fruma Klass, Phil's wife, won a Templeton Prize for an essay on her family.

The Pittsburgh Post-Gazette interview.

She won a second place in 1996 in the Writers of the Future competition.


Fruma Klass, photo by Laurie Mann
| | |
| --- | --- |
| Photo by Adina Klass | Noreascon 4 GoH William Tenn, with his Wife Fruma Klass and Two of his Editors, Jim and Laurie Mann |
| | |
| --- | --- |
| Photo by Laurie Mann | He was the guest of honor at Capclave in 2003. |
| | |
| --- | --- |
| Photo by Laurie Mann | Nebula Toastmaster Harry Harrison and Author Emeritus Katherine MacLean chat with old friends Fruma and Phil Klass (William Tenn) at the 2003 Nebula Awards Weekend in Philadelphia. |
| | |
| --- | --- |
| Photo by Laurie Mann | William Tenn, Former SFWA President Sharon Lee and her husband Steve Miller autograph at Boskone 40 |
Phil Klass was born in London on May 9, 1920, and immigrated to the United States with his parents, settling in New York. He began writing in 1945 after being discharged from the Army, and his first story, "Alexander the Bait," was published a year later. His stories and articles have been widely anthologized, a number of them in best-of -the-year collections. He is a Professor Emeritus of English and Comparative Literature at The Pennsylvania State University, where he taught, among other things, a popular course on science fiction. In 1999, he was honored as Author Emeritus by the Science Fiction and Fantasy Writers of America at their annual Nebula Awards Banquet.
Tenn was best-known as a satirist, and by works such as "On Venus Have We Got a Rabbi" and "Of Men and Monsters."
Phil Klass was married to Fruma in 1957. They lived in suburban Pittsburgh. Their daughter, Adina, lived in eastern Pennsylvania.
A stage adaptation of "Winthrop Was Stubborn" was performed during the 2006 Three Rivers Arts Festival. Post-Gazette review.
| | |
| --- | --- |
| Photo by Laurie Mann | Fruma Klass on a Panel at Capclave 2003 with Brenda Clough |
| | |
| --- | --- |
| Photo by Laurie Mann | Fruma Klass and William Tenn at the Millennium Philcon, Worldcon 2001 |
This Philip Klass was not the same the same person as Philip J. Klass, who debunked UFOs. To add to the confusion, both Philip Klasses were born about the same time. Philip J. Klass was the avionics editor of Aviation Week and Space Technology for many years, and died in Florida on August 9, 2005.
Phil Klass, Richard Adams (Watership Down, Plague Dogs, died 2016) and Frank Perdue (the chicken guy, died 2003) were all born the same day: May 9, 1920.
William Tenn/Phil Klass died on Sunday, February 7, 2010 at age 89 at his home outside of Pittsburgh, PA. He leaves his wife, Fruma and his daughter, Adina Klass Lamana [later Johnson], and his sister, Frances Goldman-Levy.
© 2003-2018 by Laurie Mann.