Terry Family Story - Rochester, Vermont
Site Map for the Genealogy Pages
Visit the Terry Family Genealogy Forum.
Photos of Henry Lyon Terry, Julia Ann Trask Terry and their sons
were scanned by Terry Rostamo, another descendent of Henry & Julia
Visit the Terry Family Genealogy Forum.
Looking over my grandfather's memoirs it seems that one of the export products of Rochester, Vt. was girls. Of Mary Trask's (photo) daughters, only one stayed in Rochester was Julia Ann, and she died there at age 40.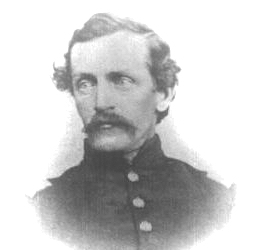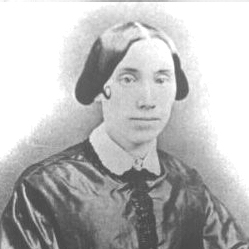 When Mary Trask took the four Terry children out west, she stopped at four of her daughters and two of her sons.
Their first stop was at Uncle Newell and Aunt Susan Stone in N.Y.; then Uncle James and Aunt Mary Palmer in Buffalo, N.Y.; then Uncle Edward Terry, his father's brother, in Milwaukee, Wisc., Henry Terry was dropped of here; then Uncle Buck and Aunt Martha Leonard in Eureka, Wisc.; Fred Terry was sent to Uncle Henry and Aunt Kate Trask in Okaloosa, Iowa; then to Uncle George and Aunt Lara Trask in Winneconna, Wisc. where little Nellie was adopted by a Clark family.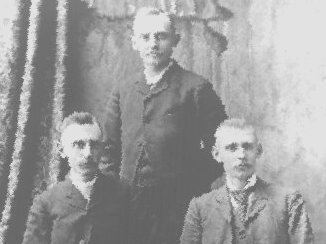 This left my grandfather Willis wondering what was going to happen to him. After bouncing around as a twelve year old in unsavory job in a hotel he was sent back to Aunt Susan in Rochester, N.Y. It was here that he got the last year and a half of his formal education. It was here that he learned to love to read which lasted him all his life.
There was one last relative that he was sent and that was Uncle Elias and Aunt Addie Lyman in Kewanee, Ill. Uncle Elias, who was a prosperous merchant and president of the First National Bank. He offered my grandfather a job at the bank, sweeping and running errands. He was sixteen and was launch into his life.
America was in a great migration at that time and the Trasks seem to have migrated across our great country after the Civil War.
Other References
Notes of Terry Families in the United States of America, Stephen Terry, self-published in 1887 (found in the New England Historic Genealogical Society Library, 2001).